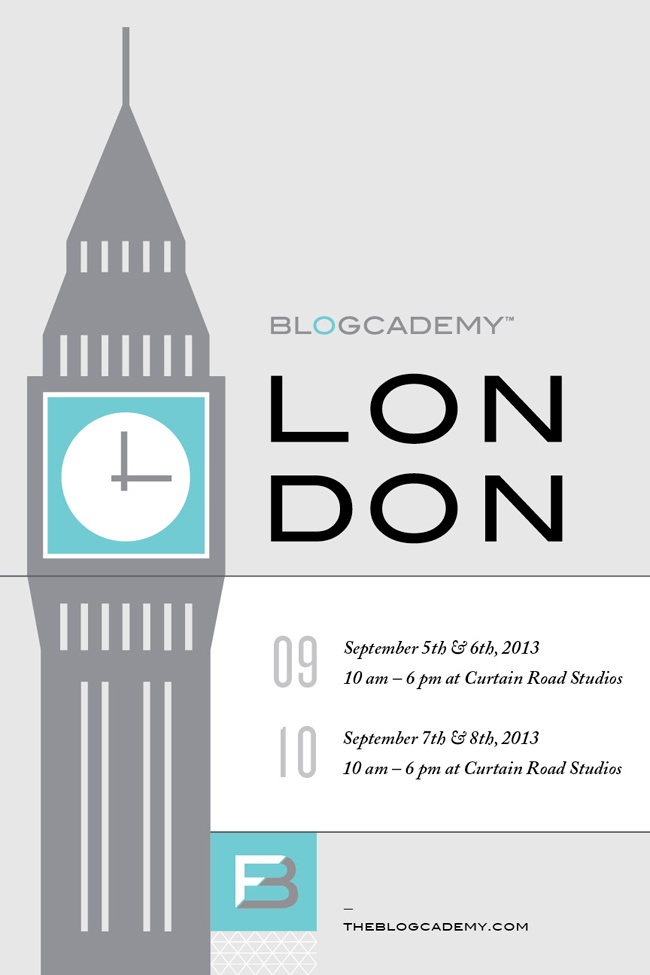 Last time we were in London, it was the middle of January. It wasn't just cold, there was a freaking blizzard. And still, The Blogcademy show went on!
Shauna and Gala are psyched to hop on a Virgin Atlantic flight and head back to jolly old England… And we know Kat is excited to have us!
And now we're even more thrilled, because — after selling out thirty Blogcademy seats — we've added a second class!
That means we're teaching two British workshops back to back, on Thursday and Friday (the 5th and 6th of September), and Saturday and Sunday (the 7th and 8th of September). Sure, it's a little nuts… But it's worth it to meet DOUBLE the babes and have (at least!) DOUBLE the fun!
Okay, so now, if you were unable to attend the weekend class because you're, say, a wedding photographer, or a frazzled mother, or a freelancer who booked into a weekend juggling workshop months ago, you have no excuses!
"The Blogcademy is fucking life-changing. I sold half of my wardrobe (no joke) in order to attend and I'd sell the other half and show up in nothing but my undies and black eyeliner ten times over: these women are legit. Their energy is through the roof. Their knowledge is powerful. Their commitment is palpable. And they will give you the necessary kick in the ass you need to own your identity, no matter how scary that might be. Between the sparkles, sea of hair colors, and resounding tribal spirit, I kept waiting for Jessie J to burst through the window on a Tarzan rope belting out 'Just be true to who you are'. (I wouldn't put it past these three. I believe them capable of anything). But all in all, whether you have to walk 500 miles, subsist on Ramen noodles for a month, or fly on a broomstick to get there…GO. Stop thinking about it. GO. I kid not when I say it will alter the course of your professional career and, by extension, your life." (Madelin Adena Smith)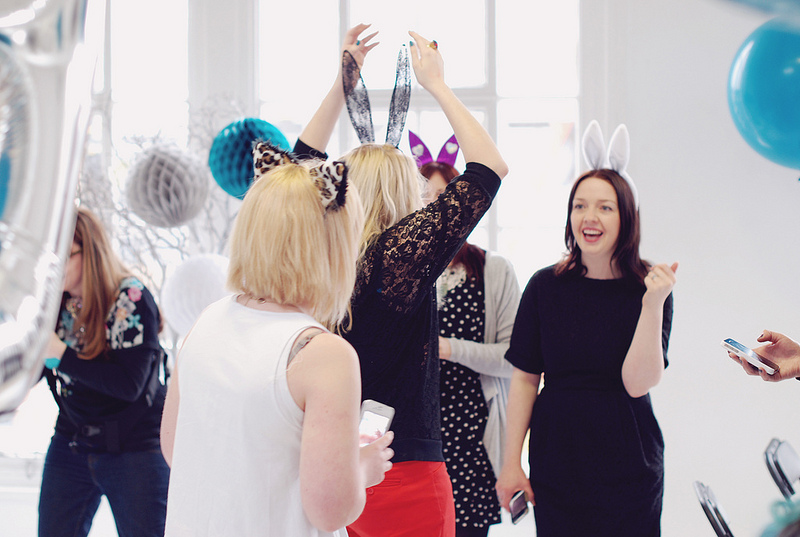 If you're curious about what goes on during class, or even better, afterwards, check out our interviews with Veronica Varlow and Latanya Rene. These are two blogcadettes who are rocking the blogosphere in their own unique way! Jess Lively recently interviewed Shauna about how we design The Blogcademy with intention, too.
And remember: Austin is our last US date for the year. You don't want to miss it. It will be magical to the max.
So excited! Can't wait to see you!
Gala, Kat and Shauna.