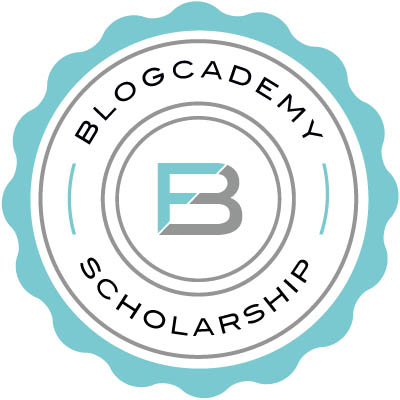 Just wow you guys! We've been utterly blown away by the response to The Blogcademy announcement yesterday. Spaces have been selling super quickly and we've got people flying into New York from all over the world to attend. We are SO EXCITED to meet you all and to make fun of each other's crazy accents!
I just wanted to pop by today to highlight our scholarship programme which may have got overlooked by some of you in all the excitement. When planning this event, we decided that we'd very much like to offer the opportunity for one of you, who maybe might never be able to afford to attend the workshop, to be able to experience what we have to offer.
All you have to do for your chance to win a ticket to the event (the prize does not include travel or accommodation) is make a video telling us why you think you should come to The Blogcademy (hint: be creative!) Upload the video to YouTube or Vimeo and simply email us the link! You have until Sunday 16th September to get your videos to us. Then collectively we'll pick our favourite and that lucky duck will be invited to hang out with us all weekend! Now wouldn't that be fabulous?
Good luck everyone, we can't wait to see what you come up with!