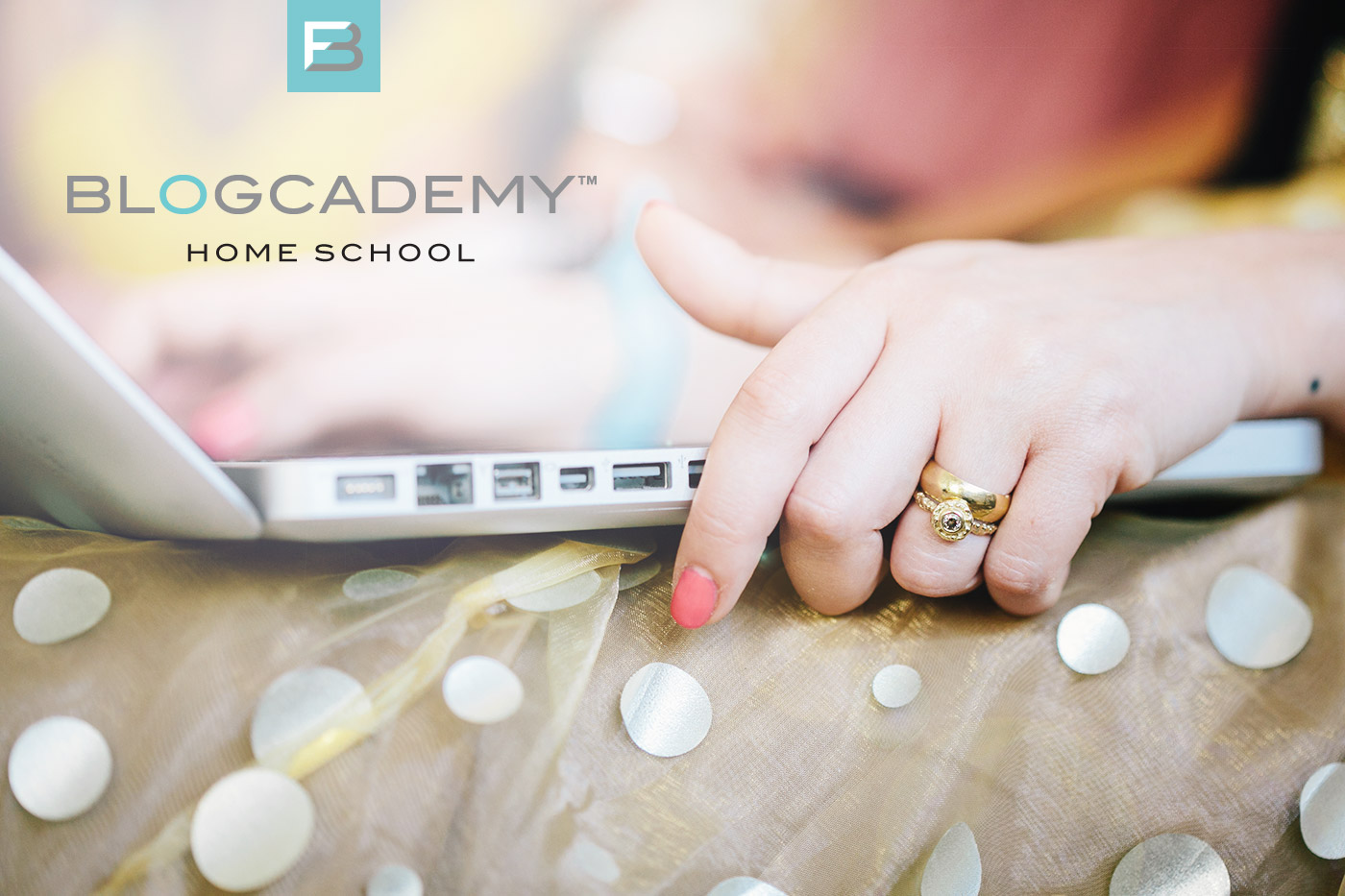 For two years, The Blogcademy has been travelling the world, teaching the secrets of making a living online to over 400 women. We've left a trail of glitter and a community of gung-ho gals in our wake… And now it's time to bring the magic direct to you.
We wanted to create content that you could engage with any time, and keep learning from as often as you needed. We wanted to film videos so it felt like you were right there with us, and wouldn't have to read a massive wall of text. We wanted to give it to you Blogcademy style: no boredom, no blathering, no bullshit!
The Blogcademy Home School was our answer. We've created Blog Boosters, ten videos around various topics — from advertising, to branding, to creating killer content — that you can use to fill in the gaps in your knowledge. They're snappy, jam-packed with information, and will get you from point A to B efficiently. No muss, no fuss. We promise that our Blog Boosters will get you excited about blogging, and increase your money-making potential to boot. After all, girls just wanna have funds!
Even better? Our first video, Blogging Basics, is totally FREE! Just click on through to get a taste of what our Home School Blog Boosters are all about.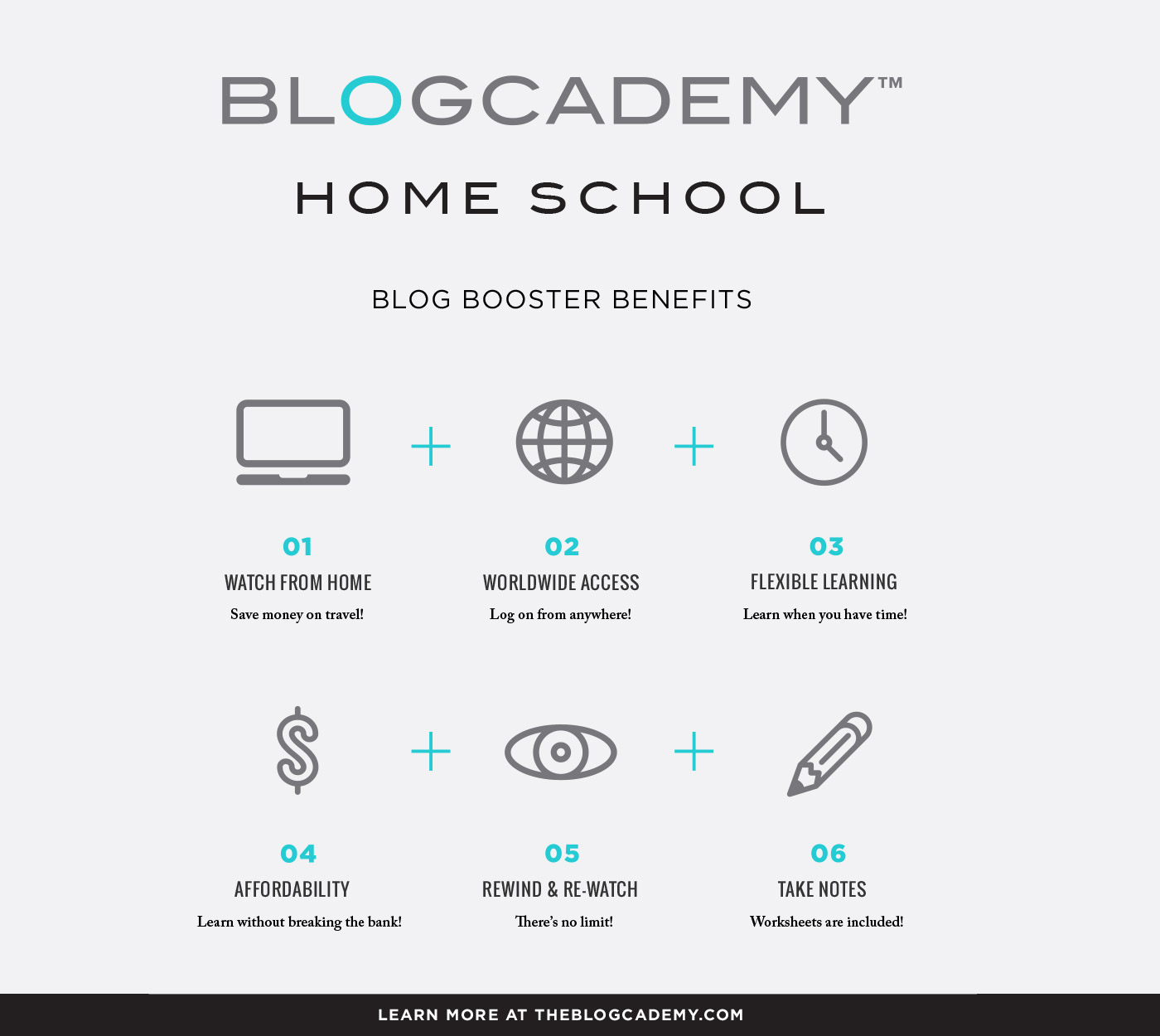 We're beyond excited to be sharing Home School with you today. No matter where you live, and no matter how much time you have available to devote to improving your blog and online business, we know these videos (with accompanying worksheets, activities and resources) will help you grow your business. Once you start to implement the lessons you've learned, you'll be amazed by how quickly you see results.
But wait, there's more!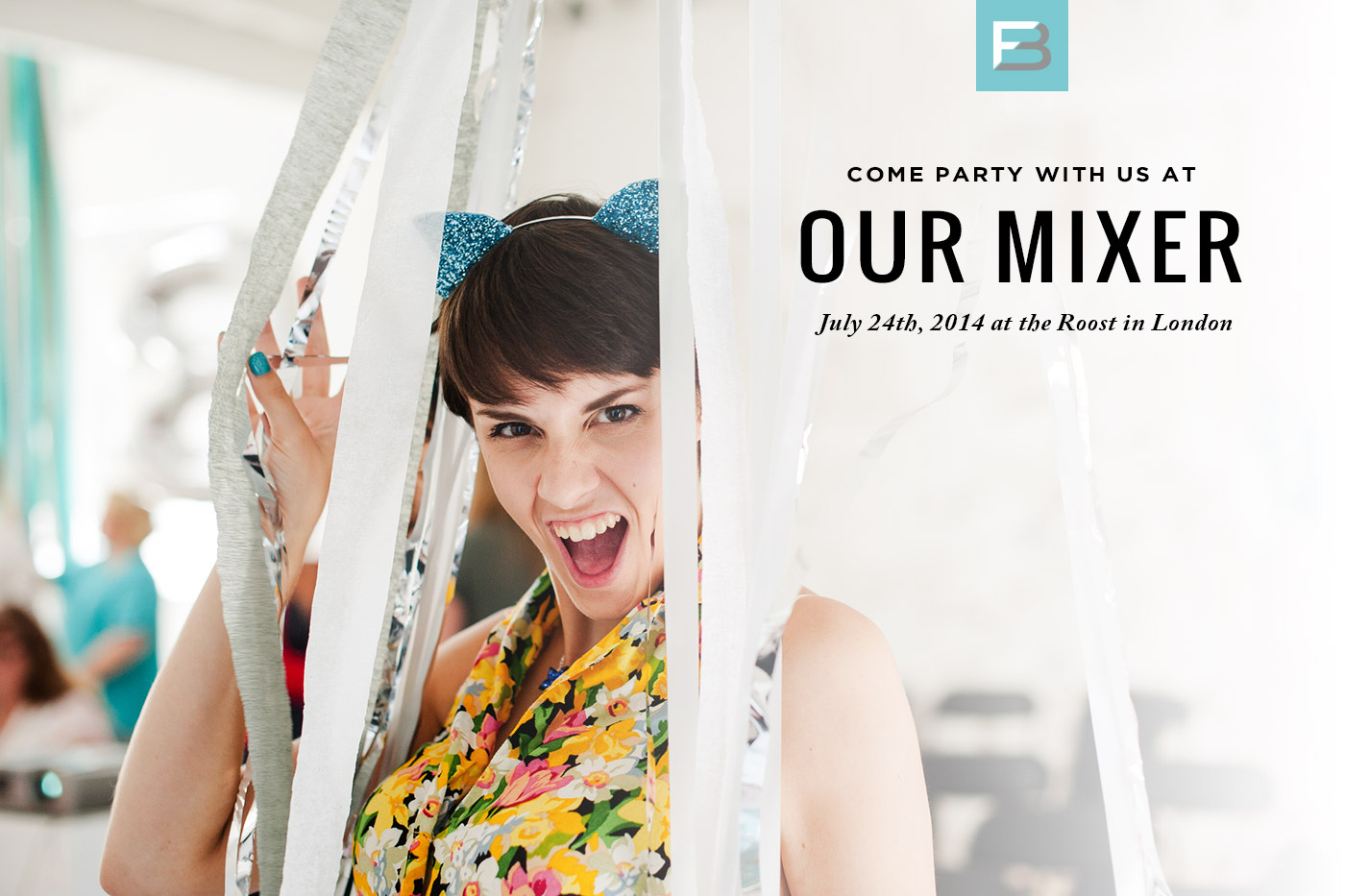 One of the things we hear over and over again from our blogcadettes is how amazed — and delighted — they are to meet babes just like them at The Blogcademy. Life-long friendships are formed in every single class we teach… And it's a beautiful thing.
It's true that meeting your tribe is powerful, transformative, and life-affirming. So we thought, maybe it's time to do it en masse! How special would it be to introduce 100 passionate blogcadettes all at once? The answer: very special indeed.
Join us — and your future BFFs — at The Roost in London on the 24th of July. There will be delicious mixed drinks, tasty snacks, a blow-your-goddamn-socks-off goodie bag, an all-you-can-snap photobooth, a lively Q&A (so you can get all your blogging questions answered, and then some), and hours of gleeful fun with bloggers, small business owners, and independent babes just like you.
It's networking, babe, but not as you know it. We promise there will be no sleazoids, fluorescent lights, or stale sandwiches!
Got questions? (What if I don't drink? What should I wear? How fashionably late would be too fashionably late?) We've got answers. And we can't WAIT to see you there!
Much love,
Your headmistresses.