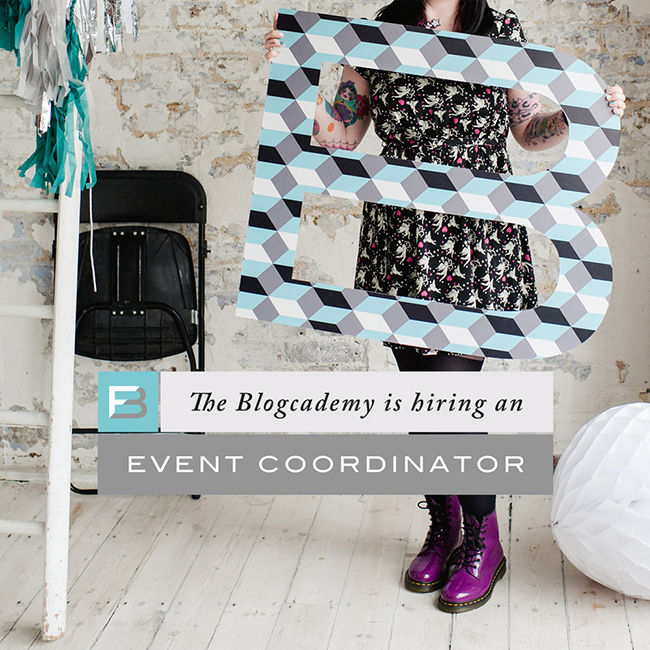 Calling all party people! Got an eye for detail? A flair for the dramatic? A yearning to put the "arty" in party? We need you!
The Blogcademy is growing, and we're looking for someone to help ensure our events are fun, beautiful, and run seamlessly. We're on the search for an Events Coordinator!
(This is a virtual position, but if you're based in the USA, we'd love to work with you in person.)
You will be responsible for…
+ Researching and securing a great venue
+ Managing and liaising with sponsors and vendors
+ Coming up with a vision for how the event should look and feel
+ Sourcing any decor items
+ Coordinating with florists, caterers, etc.
In a perfect world, you…
+ Are familiar with The Blogcademy and what we do
+ Have drop-dead style
+ Hold yourself to exceptionally high standards
+ Are a quick and efficient communicator
+ Have events experience (not essential, but preferred)
Right now, we're looking for someone to help us plan one event. Let's see how it pans out from there! Pay is commensurate with experience.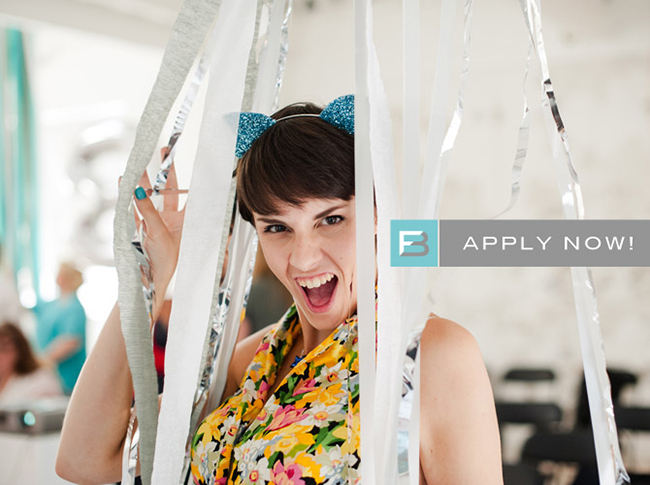 To apply, email headmistresses@theblogcademy.com with an introduction and your résumé. What do you think you can bring to our team? We are less interested in what you have done than what you envision doing for us. Dazzle us with your creative vision!
The deadline for applications is 1st February 2014, and you can click here to download a PDF about the role.
Best of luck, and we can't wait to hear from you!