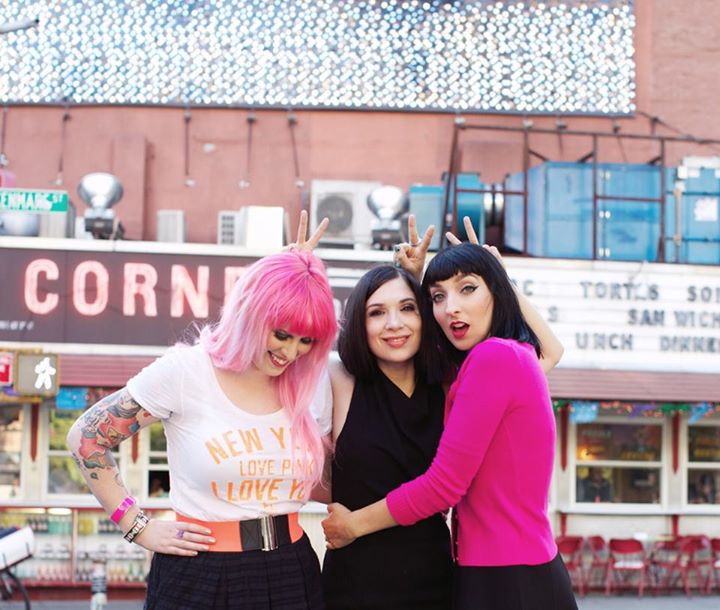 Little-known fact about The Blogcademy?  We give away one free seat — to one very deserving babe — in every class.
The reason is simple: we know that everyone's financial position is different… And if you dream in turquoise, can rattle off The Blogcademy Manifesto from memory, and have our tour schedule taped to your wall, you clearly need to be a part of our girl gang!
…But you won't just get a ticket by emailing us a sad story.  We want to see your passion, your excitement, and your commitment to the cause!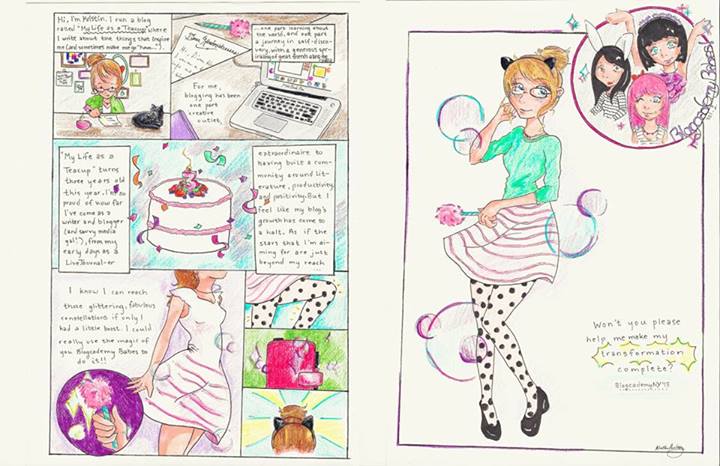 HERE'S HOW TO WIN A SCHOLARSHIP
We get off on creativity.  It thrills us to the core.  So — you guessed it! — get creative!  Write us a poem, make us a video, draw us a comic, or paint your entire face turquoise.  Get your friends to spell out B-L-O-G-C-A-D-E-M-Y with their bodies, write and record a blogging-related jingle, or bake us turquoise cupcakes.  Whatever it is, make it epic!
Then, be sure to post about your entry on our Facebook page.  (Otherwise, we'll never know!)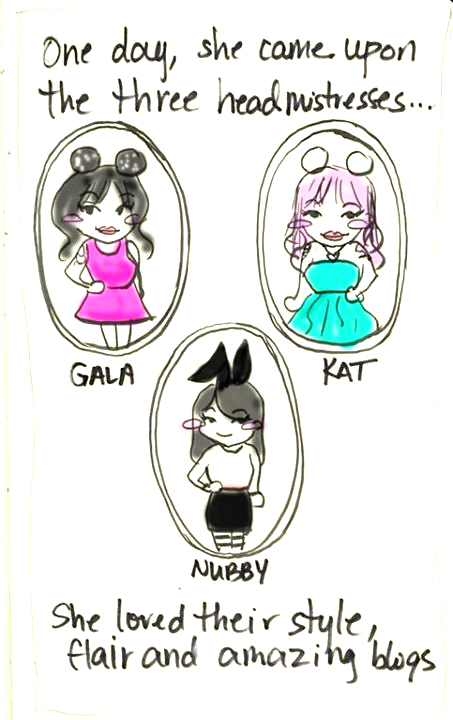 WANT TO INCREASE YOUR CHANCES OF WINNING?
Spread the word on social media.  Because — trust us — this will make us much more likely to pick you!  Just be sure to hashtag it with #theblogcademy!
You could try a tweet like the following… Or sizzle up something of your own!
If I win a scholarship to @theblogcademy, I think I will BURST!  Check out my entry: http://facebook.com/theblogcademy  #theblogcademy
I dream in turquoise.  I fantasize about WordPress plugins.  I've gotta be at @theblogcademy!  #theblogcademy
I'm one step closer to forming my ultimate blogger posse… @theblogcademy, here I come!  #theblogcademy
You get the gist, no?
BORING DEETS
Entries are due a month before the date of the event.  (Be sure to tell us in your entry which class you want to attend!)  The winner is chosen a few days later.  No purchase is necessary to win.  Your headmistresses are the judges, and our decision is final!  Boom!
Okay… Good luck!  Make us proud!
With love,
Gala, Shauna and Kat.