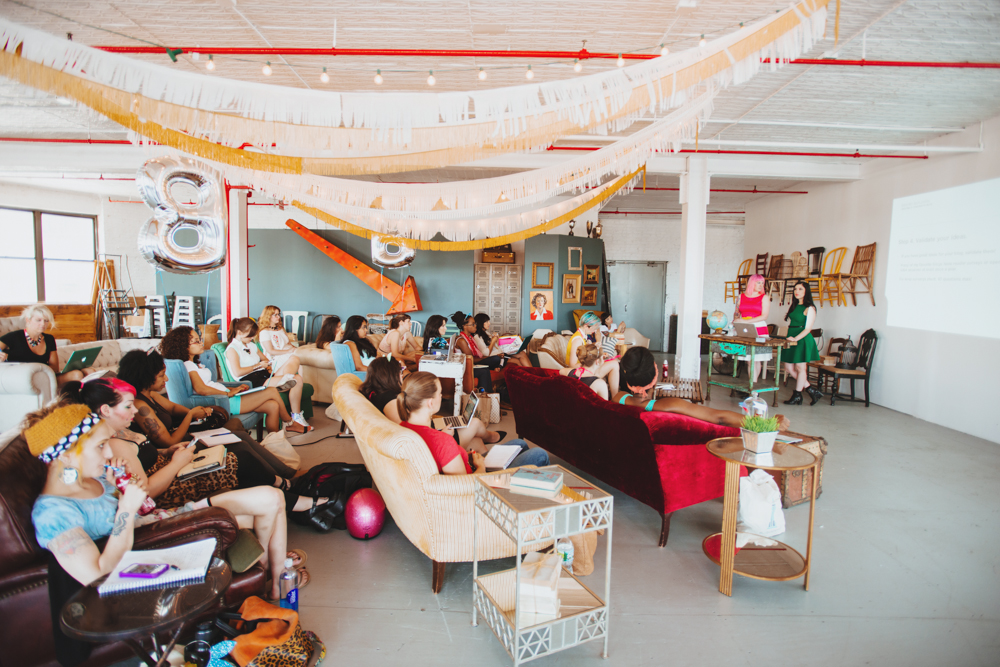 The New York workshop was more wonderful than we could have ever hoped! Thanks to all the amazing babes that came along but also to the team that made it happen. We love you eternally!
Firstly, thanks to the amazing guys at Rent Patina for hosting us all weekend. The space was pretty much perfect and their amazing vintage furniture made for super stylish and comfortable seating (they hire it all out for weddings and events so be sure to check them out!)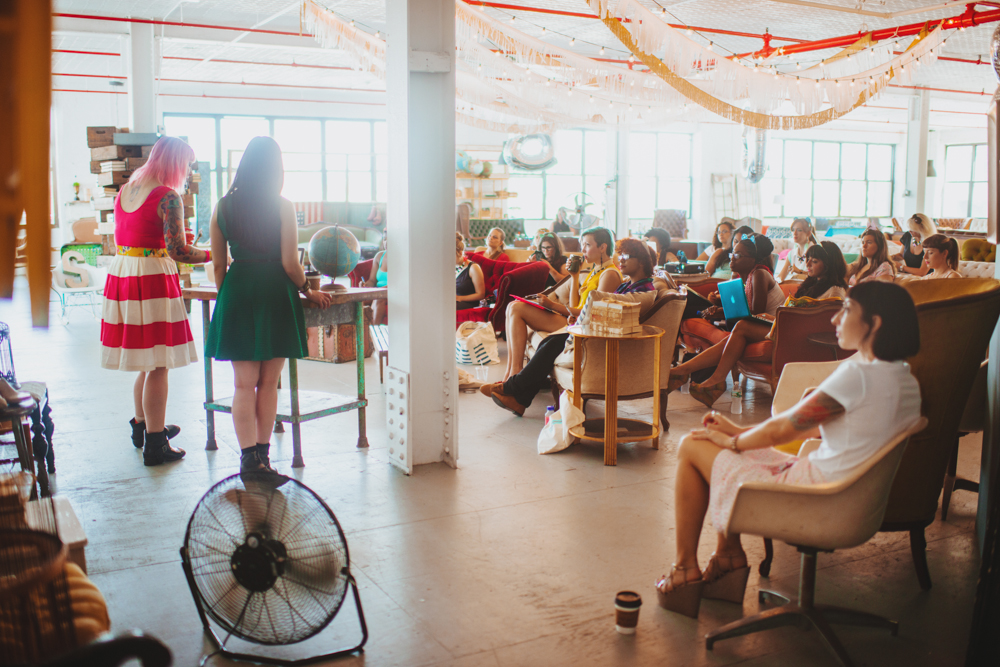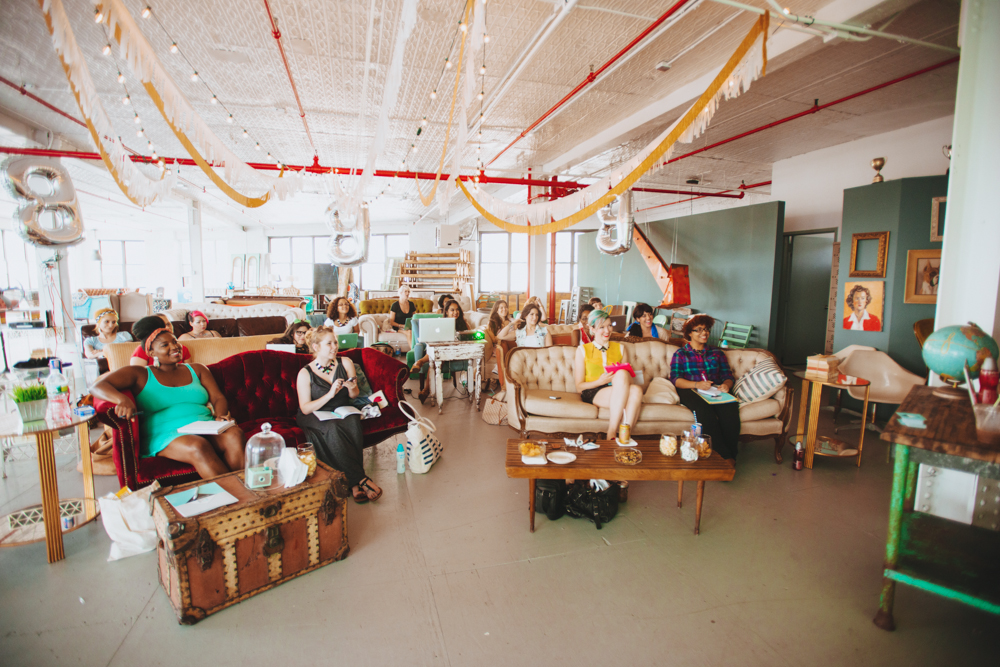 Sparklebeast designed this gorgeous gem necklace just for us. They went down an utter storm.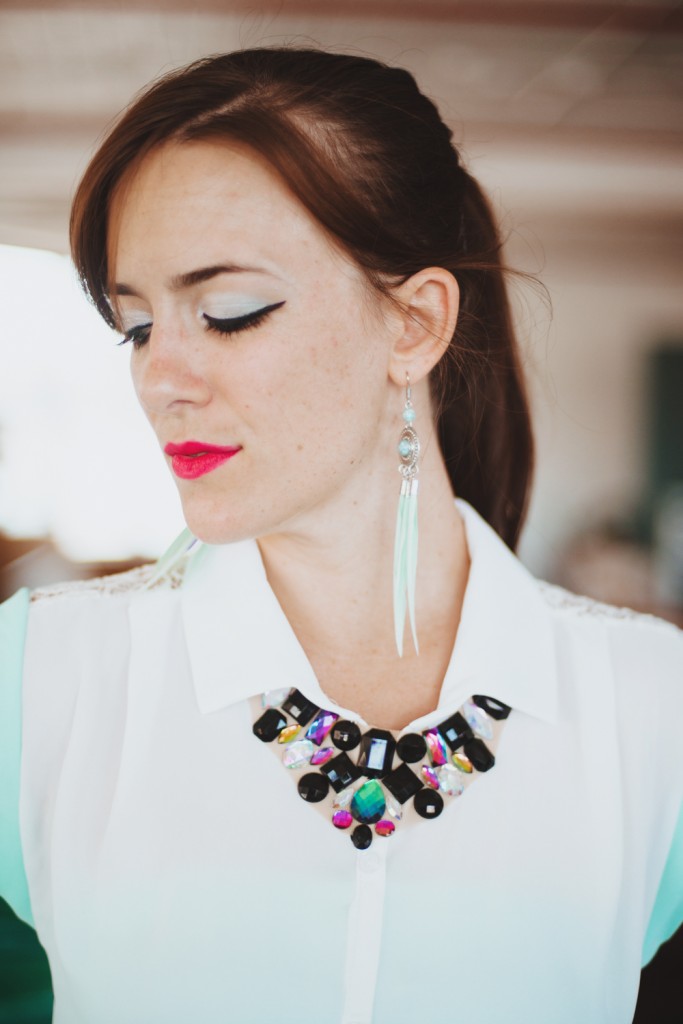 Crown & Glory have become quite the Blogcademy staple. Designer Sophie provided us with glitter ears a-plenty.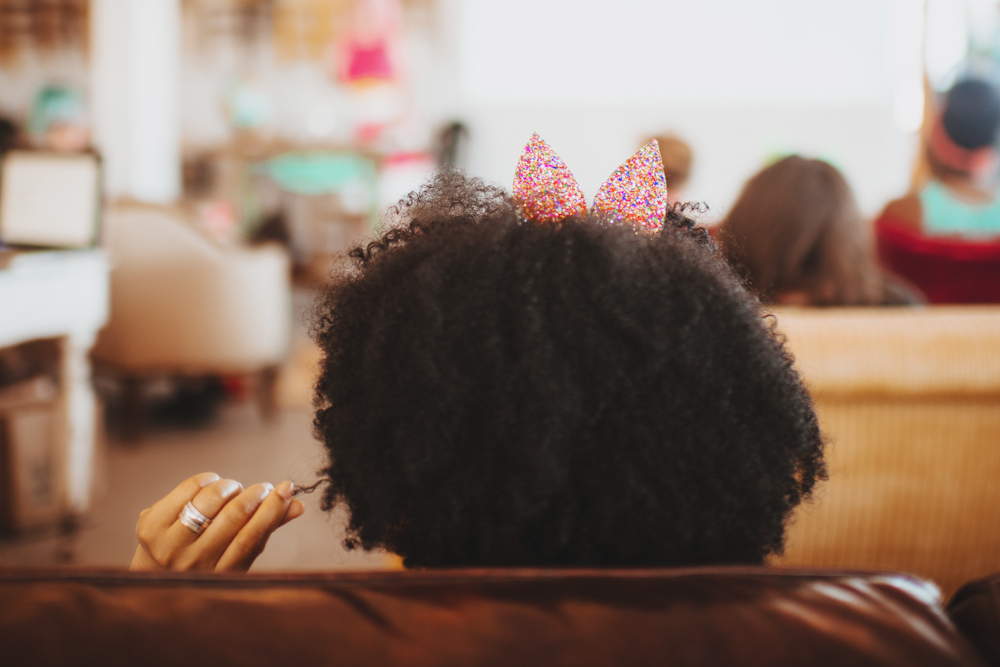 Alphabet Bags sent over these adorable pink glitter heart pouches. We can't get enough!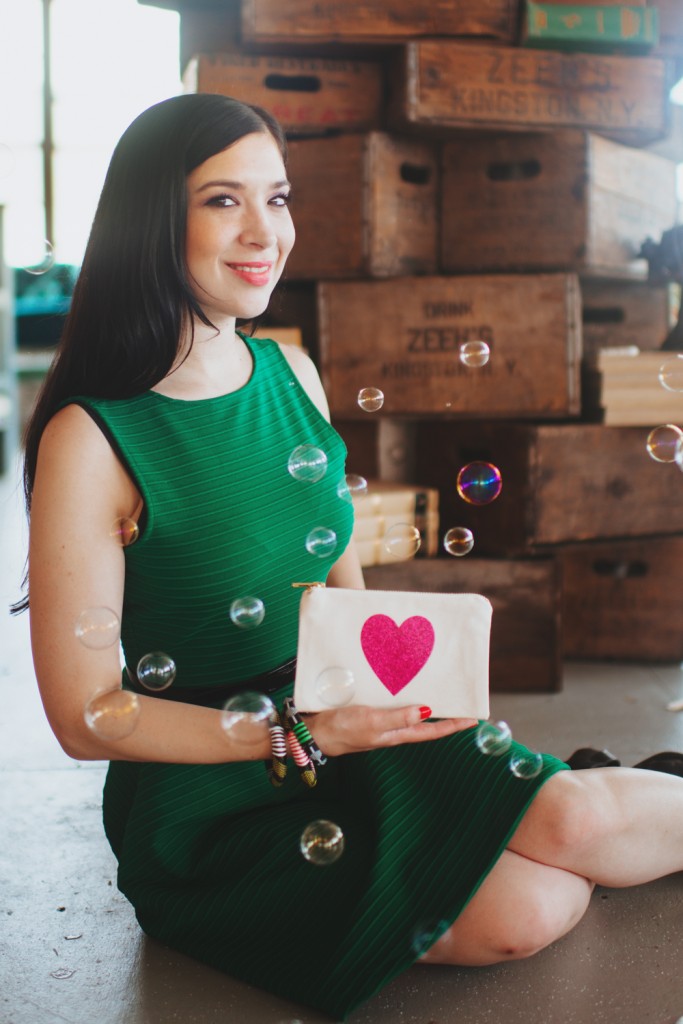 Cicely Margo made us these giant ring pop rings – so fun!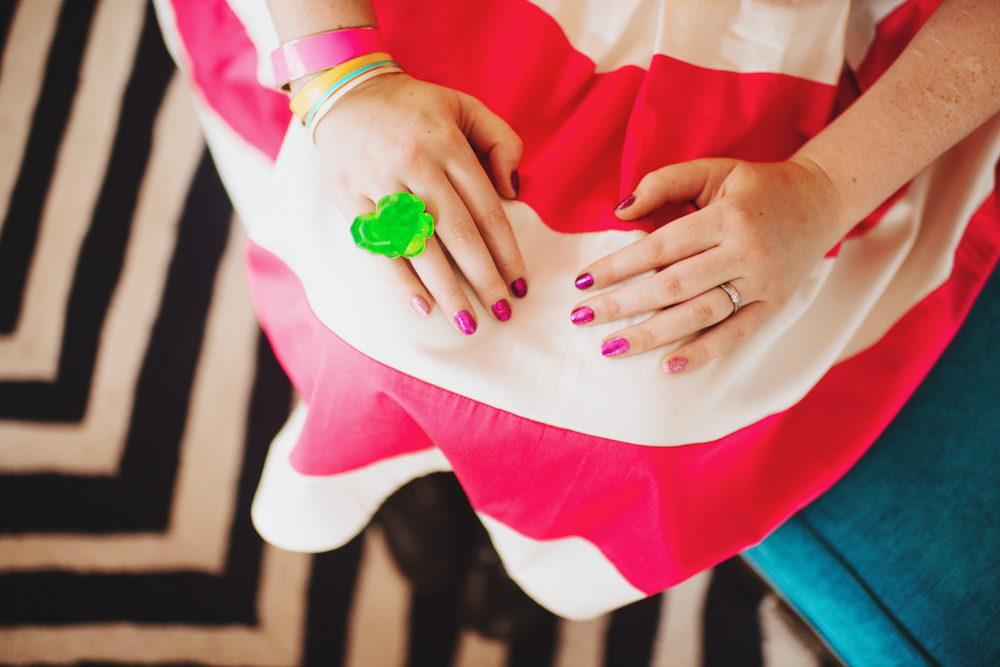 Milk & Honey Naturals created these solid perfumes. They smelt good enough to eat!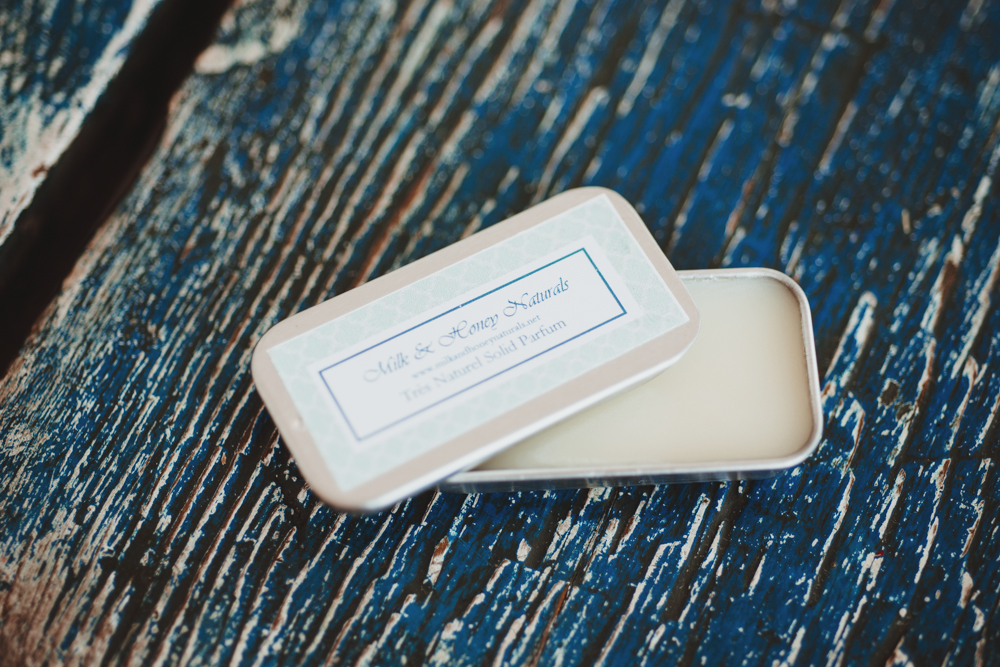 Tumi Eyewear generously provided a pair of designer sunglasses for everybody.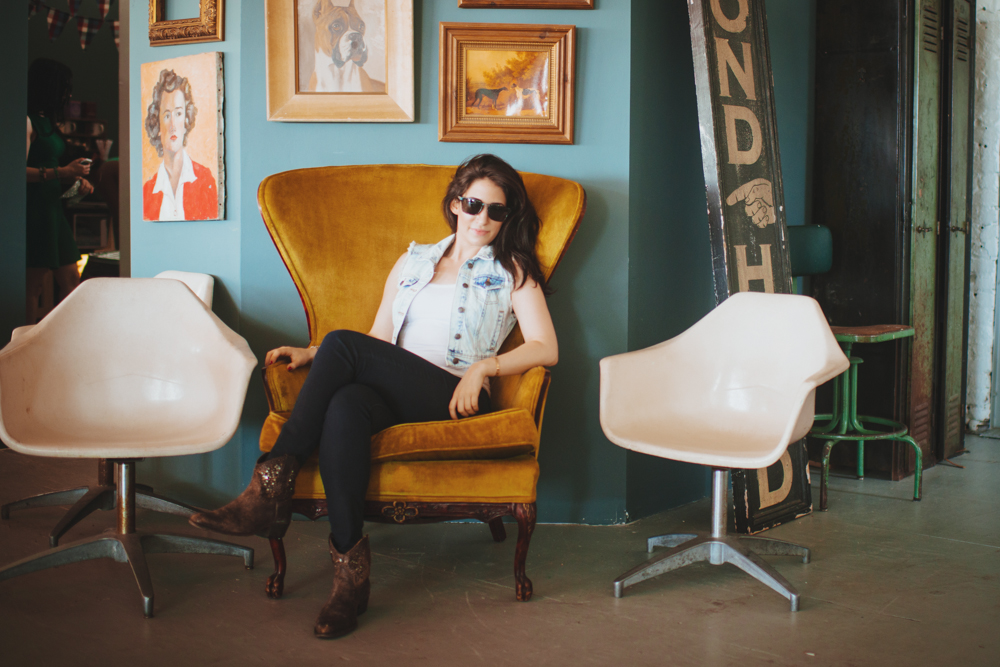 Paige Lavoie made us some fun turquoise glitter crowns.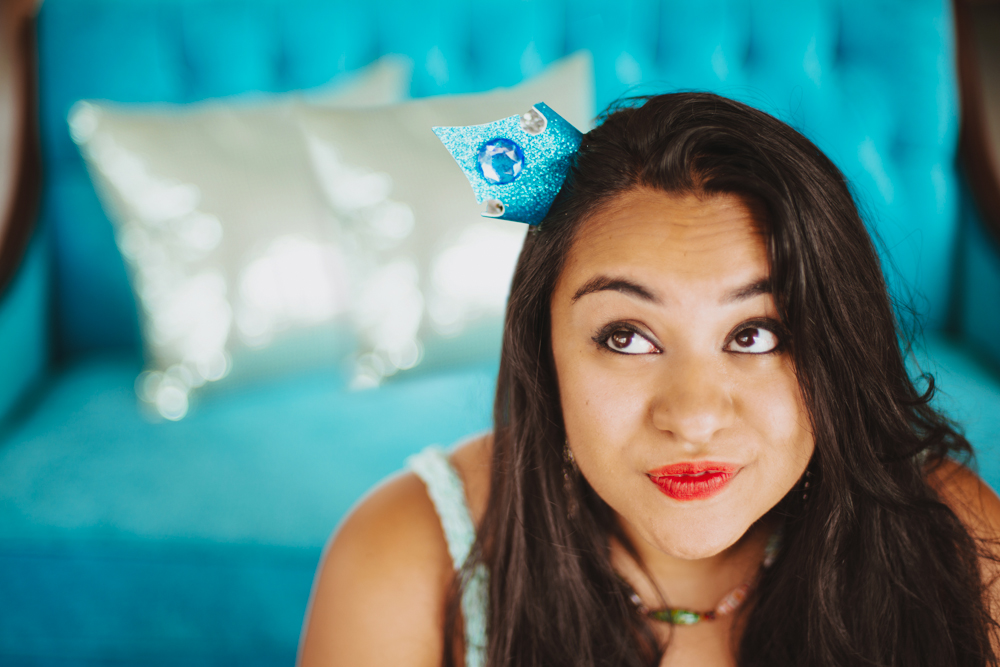 And Zevia kept us hydrated in the 35°C heat with their yummy zero calorie soda.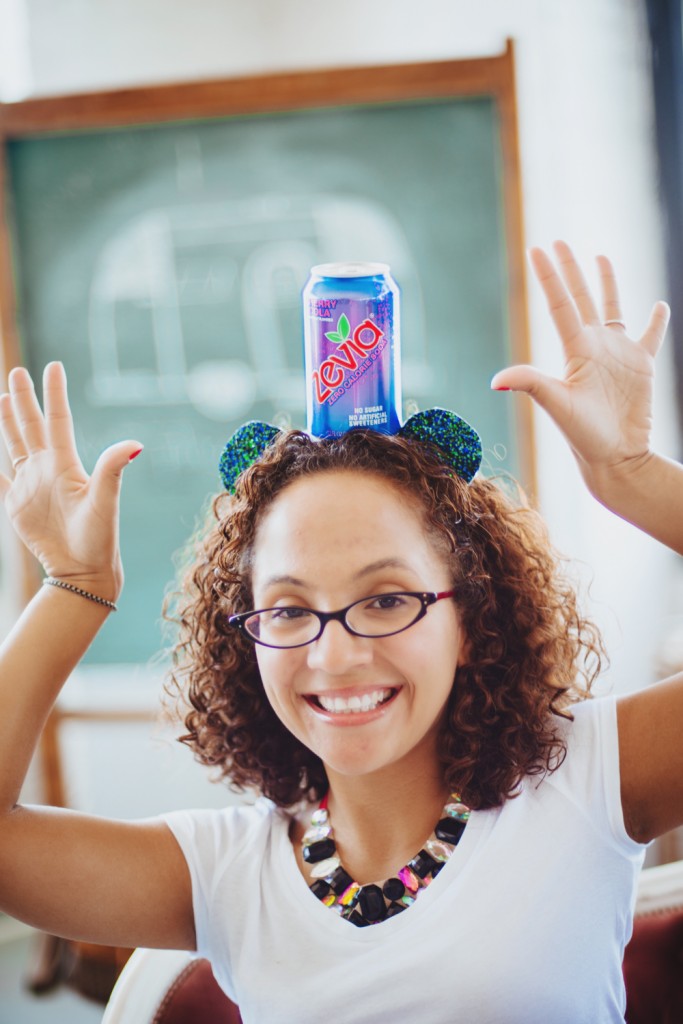 As usual everything came packaged in their custom city tote alongside their branded workbook…
To Nikki and Hillary our stellar assistants, you are the best. Thank you for everything, we have you on speed dial for the next time we visit NYC.
Last but by no means least thank you to the incredible June Cochran who flew in all the way from Hawaii to photograph the event. We are so externally grateful and completely in love with these images.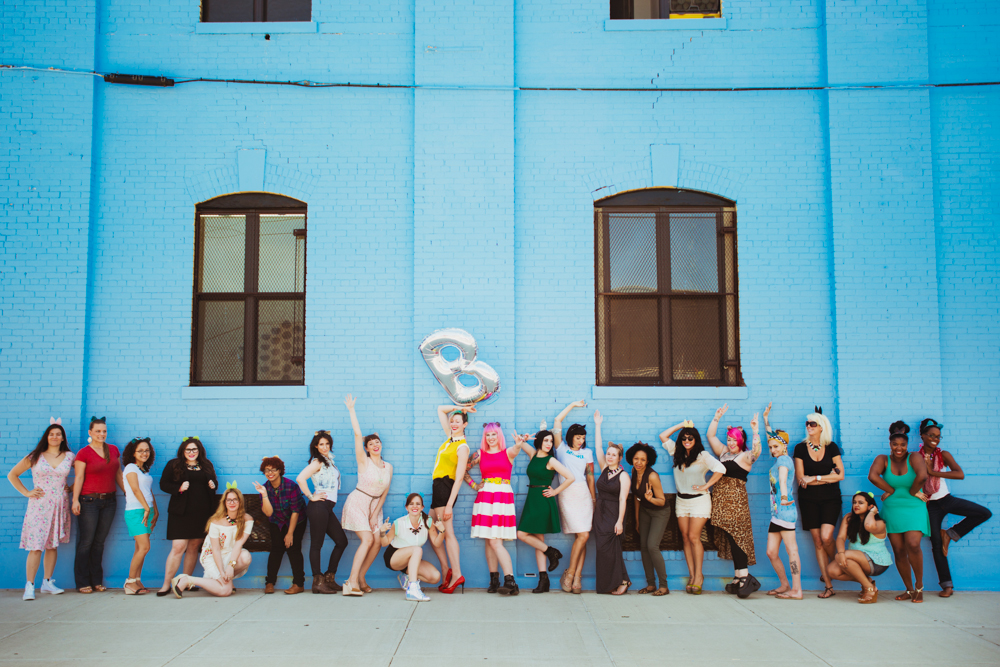 Yey for the New York class of June 2013. We love you endlessly. Thanks for being so damn bad ass!
If you'd like to read more about the New York class you can do so on Kat, Shauna and Gala's own blogs.
Want to come along to a future class? Book your spot here!
Photography: June Cochran