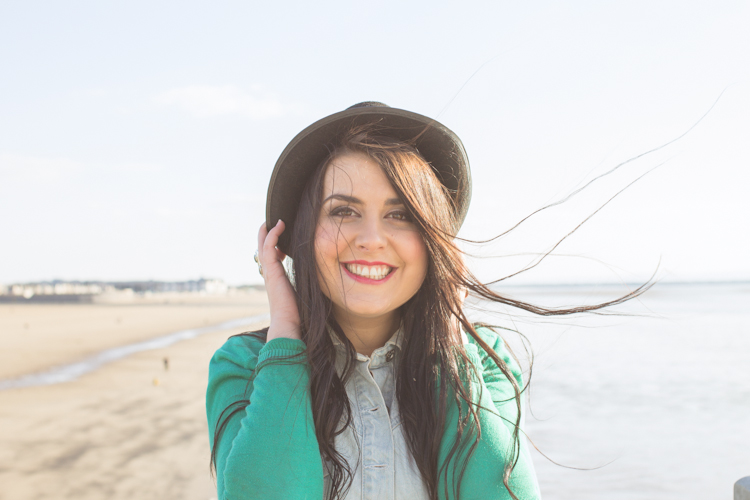 Photos by Craig Dearsley
When we first met Jess — one half of the dynamic duo behind Bespoke Bride — we were instantly smitten.  This vivacious babe smiled all weekend long, and won us over with her sweet, sparkling temperament!
When we hugged her goodbye, we had our fingers crossed that she'd be able to use what she'd learned.  At the time, their site was on a generic WordPress template, and it was all looking a bit safe and beige.  It didn't represent them at all!  A few months later, their site had undergone a complete — and radically gorgeous — makeover.  But that's not the only change they've made!
Read on to find out the secrets behind Bespoke Bride's success!
We love the changes we've seen you making to Bespoke Bride since the workshop in January, especially the amazing rebrand and redesign of the site! What did you learn in class that inspired you to make such big changes?
Thank you! I think one of the most eye opening points that stood out to me from Shauna was that your brand isn't just about your field of work or genre, it should be about you. You are your own brand. This really resonated with me because looking at Bespoke Bride back then we were just so CLICHÉ! URGH. Honestly, the site design couldn't have been further away from who me and Emily are but we made the classic mistake of creating the site to look how we thought the audience would want it to instead of how we really wanted to. We also learnt that using a standard WordPress theme is OK for a while but if you really want to up your game then you need to ditch that preset!
There are some super affordable and much more professional looking themes out there that really did change the entire feel of Bespoke Bride. In a world that now seems like everyone has a blog the best thing you can do is stay true to yourself and what you believe because chances are, someone else is already covering what they think the audience wants and in fact, I think that what people are really looking for now is something a little more honest and a little less standard.  
Has the overall vision or direction of your blog changed since the class at all? We've seen some new regular features cropping up!
Absolutely. We came to realise that there are so many wedding blogs out there that literally just blog real wedding after real wedding after real wedding with nothing else to offer on the site, no business advice, no personal opinions, no wedding advice which is fine for some people but for us, we really wanted to be a wedding blog that stood out as being a little bit different. I learnt at The Blogcademy that people come to your blog for your content but they stay for your personality! (Which our site had NONE of before attending the class). You couldn't even distinguish if it was me or Emily writing posts which looking back on is absolutely ridiculous because we both have such different opinions! It was time for a major personality upgrade!
We got together to talk about what we really loved and what made us different and so we introduced a few non-wedding related features such as cooking DIYs, home DIYs (since I'm quickly becoming obsessed with interiors) and our Off The Record feature where we talk about what we've been getting up to away from the blog that week. We get that some people won't care about these features but we also get that we're expanding and appealing to a much larger audience too!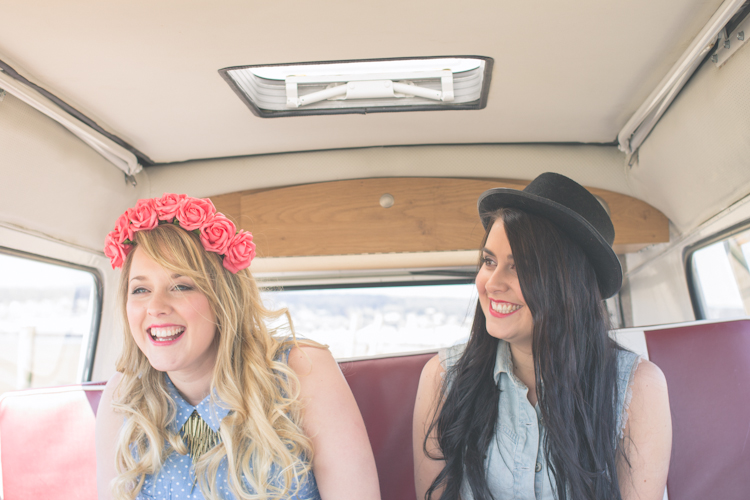 The community and engagement around your blog seems to have come along in leaps and bounds since class. We hear a lot more wedding industry folks mentioning Bespoke Bride in the list of top UK wedding bloggers! What's your secret and how do you think you've been able to get your name out in such an over-saturated market?
Do you?! Oooh that's exciting! I suppose the key has been personality. I feel like we're slowly becoming a wedding and lifestyle blog instead of purely weddings, so I suppose that in itself kind of separates us from the wedding market slightly! However, I think one of the most important things we did was to stop comparing ourselves and trying to compete with the massive wedding blogs and instead start creating our own niche. As I said before, I think brides and grooms are looking for more inspiration on showcasing their personalities in their weddings now which is something I'm proud to say we provide. Perhaps more and more people are becoming bored of having the same weddings as everyone else and more and more people are looking for ways to switch it up a bit!
I would also like to add that getting out and meeting people is one of the best ways in getting your name out there and socialising and being genuinely nice to people! Nobody wants to work with or collaborate with someone who's known for not being very nice! I can honestly say that some of our biggest opportunities have come from meeting people in person and forming relationships with them. The very reason I'm even getting to write this interview is because I got my ass up to London and attended the Blogcademy where I met SO MANY incredibly creative, fantastic and amazing people! Keeping those relationships are also important too.
A little bird also tells us you're working on some other off-blog projects too. Can you tell us a little about them?
We sure are and it's very exciting for us! We're currently in the process of building a separate website from the blog for creative and special vendors in the industry. We found a bit of a gap in the market and wanted to grab the opportunity with both hands, although I don't think we anticipated just how big a project it would be! You see, last year me & Em decided we would travel to wedding shows and fairs all over the UK to try and meet unique and fun wedding companies with something different to offer but it was costing us a lot of time and money and there were a few fairs that were just too far away for us to attend so we were sometimes left a little disappointed that we wouldn't 'find out' about these companies. If only there was some sort of online wedding show where we could find out about unique vendors from all over the country?! DING! An idea was born.
'But that's just an online wedding directory I hear you cry?!' But it really isn't, we're designing TheOnlineWeddingShow.com to have online chat features so that couples can chat to suppliers if they're online, you'll also be able to buy quirky decorations, gifts, wedding attire or even search for an unusual venue or hire a tepee if you desire! (that rhymed didn't it?!) We're trying to cover all aspects of your wedding to make it easier for couples who really don't want the same old thing! It's something we've been working on for almost a year now and will hopefully be launched by the winter of 2013!
We've also been meeting fellow creatives in the industry to bring a new social event to the world! A place where you're not shoved awkwardly in a room and forced to go up and introduce yourselves to people. We're working on creating an evening where socialising grows organically, where you also have a lot of fun and where you learn a few things while you're there too. It's going to be an instagramming, yummy fooding, fun activitying extravaganza!
When it comes to your blog, what are you most proud of?
I speak for both me and Emily when I say that we're most proud of how far we've come. I can't even tell you how many times we were asked 'What's a blog?' or 'So why are you doing it? I just don't get it' and 'Why don't you just get a proper job?' It's so fulfilling to know that something that so many people didn't believe would work is now a profitable business for us both. Sure, it's not making enough money to hold us down full time yet but Rome wasn't built in a day!  We've had so many amazing experiences from it and we're so proud to say that we followed our hearts and pursued our passion for blogging and weddings instead of sticking in boring and soul sucking full time jobs!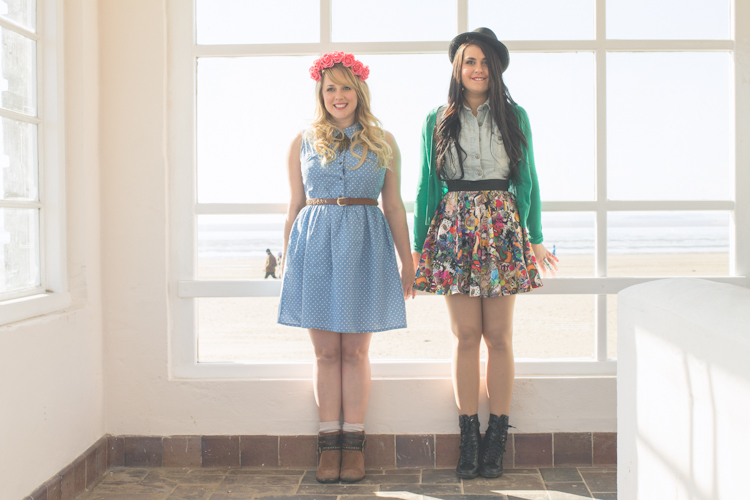 What's the most valuable thing you took away from The Blogcademy?  Would you recommend it to your best friend?
Are you kidding me girls?! How am I meant to choose just one valuable thing? The entire workshop was incredibly valuable! OK, If I absolutely HAD to choose from the weekend it would be the amount of drive and inspiration I took away with me. Just being in the same room as 30 something women that are all so career and passion orientated was so liberating!
If we're talking POST Blogcademy I would hands down say the support system we've been invited into. When I bought my ticket I thought it would cover the class but the forum we're all in is amazingly helpful and I know that if there is anything we're stuck on we can come to you for advice. It's so heart warming to know that you're all happy to help with whatever trouble we run into and we both feel like we could come to you for anything (which is amazing!)
I would 100% recommend the Blogcademy to my best friend. I've been recommending it to everyone I meet! I've also had a lot of people ask me about it and my reply is always simple: 'It was the best business decision we ever made'.
How would you like to expand or improve your blog in the next 12 months?  In your wildest dreams, how would your blog look and feel next year?
We would love for our readership to continue to grow and would love to have more of a presence on social media. It would also be fantastic to have more gorgeous sponsors sitting pretty in our sidebar and be able to be blogging full time so we could focus more on producing new and exciting content and features!
In my wildest dreams I would be blogging from my new holiday home in Mexico overlooking the sea! We would both love the blog to feel like a community and to be in the top 10 wedding blogs in the UK. An award wouldn't be too bad either! Ha!
But I think most of all we would love to be a well known wedding and lifestyle blog amongst brides and grooms and be known for being one of the most helpful and inspirational wedding blogs out there! The most important thing to us is being helpful to our readers and remaining true to ourselves.