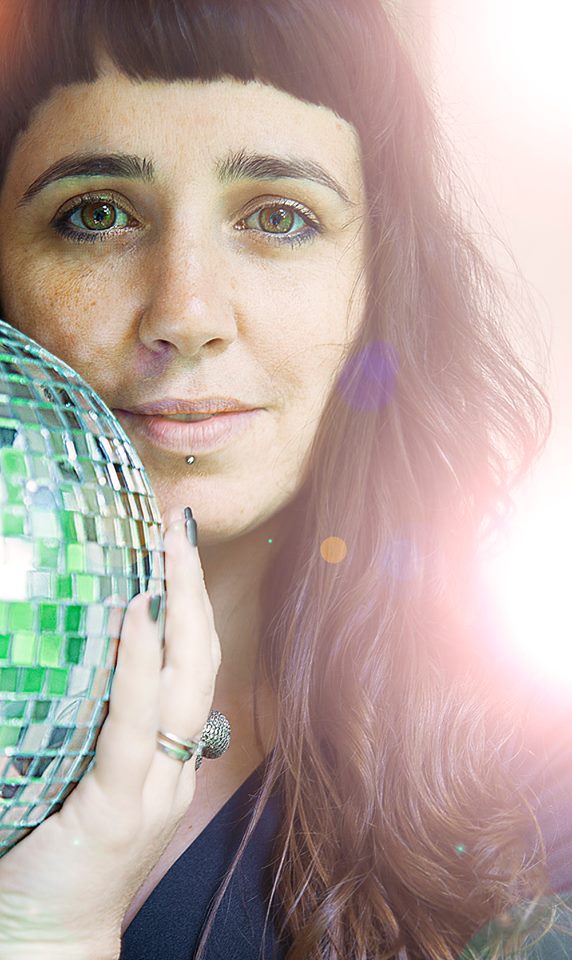 Jayne Rusby is a yoga babe with guts.  When we met her in London at the start of the year, we were immediately taken with her chutzpah, her open mind and her strictly no bullshit take on life!
Her blog, She is the Revolution, doesn't assault your eyeballs with a hundred bells and whistles.  It is a place of refuge for women who are learning to love themselves… And we're in love with it, too.
Through revitalizing breath & moving our bodies to the beat, eating soulful life food & thinking outside of rigid boxes, we can inspire ourselves & others to live a life that truly rocks.

This is not about self improvement.

This is about self acceptance.

(She Is The Revolution manifesto)
Your blog has changed and evolved so much since we met you in London. What, in your mind, have been the biggest and most positive changes?
The BEST thing about Blogcademy is that it is in person. Gala, Kat & Shauna travelling all over the world showing up, being present and inspiring fellow bloggers. This made the act of being online feel more human. I've done so many online courses and to be honest not always finished them but The Blogcademy is different.
A great thing was realising that these ladies are the same as me, they have just put in the hard work & the hours for longer. Self belief was a big thing especially from Gala who oozes charisma, Kat is wild with a dose of profanity & Shauna has a beautiful professional grace, everything I hope to infuse into She is the Revolution.
The most positive change is that this is what I do now. She is the Revolution is what I am dedicating all my time to. I love it, I want to do it all the time. The stuff I have in the pipeline is going to explode over the coming months.
What is the overall vision for your blog?
I know this is being read on The Blogcademy blog but I actually don't visualise my site as a blog. It's a place, a soft landing to create a movement of young women. Women who are just starting to peep over the wall of insecurity and are ready to take responsibility for their own happiness. When I write, it's for them. So my overall vision would be that my readers feel connected to what I write, they share it, use it as reference in different stages of life, and that they feel very much part of it.
Is it difficult for you to be so vulnerable in public? What do you gain from doing that?
I have to be vulnerable, there is a strength in vulnerability and I believe it's how we connect. Not by being aloof, guarded or different, I'll never help anyone that way. Yeah it can sound all woo woo but we tell ourselves the same bullshit lies, I just want to crack wide open so that I can inspire others.
When it comes to your blog, what are you most proud of?
Ha ha the fact that I actually started the bloody thing, which is a big thank you to The Blogcademy. When I signed up I didn't have a blog at all. I paid my money and then thought, 'Shit, I'm gonna get detention, so I better put my mouth where my money went.' I hastily put one up, got my report card, took on board the comments and made changes. I have total respect for these three ladies, they've done the work.
The current version is the result of six weeks of copywriting to back up the posts that have been ongoing. I'm proud of that. I'm not a natural writer, I'm a talker, so this is a muscle I'm learning to use.
What's the most valuable thing you took away from The Blogcademy? Would you recommend it to your best friend?
Seriously being in the same room as the girls is simply wonderful. Yes they are beautiful, talented and successful but they really make you feel like you are too. There is no difference.
Funnily enough, I actually came with one of my best friends and she has got loads out of it too. Would I recommend it to others? HELL YES! I went to the second ever Blogcademy and I know that improvements have been made which I'm slightly envious of. I think a level two in smaller groups would be awesome, although the girls might have to be cloned to do that too…
How would you like to expand or improve your blog in the next 12 months? In your wildest dreams, how would your blog look and feel next year?
In my wildest dreams, next year I will have created a movement. The SHE in She is the Revolution is not me, it's us. I would love to see young women talking about this place as if they created it because actually they have. This blog isn't about me, it's about how I can serve others. I'd like to think that there will be better writing once that muscle has been flexed and video is absolutely on the horizon.
And if we're talking WILD, I'd like to be interviewing inspirational women and bringing the blog alive by doing workshops and talks all over the world. And the best thing is that it's all possible.