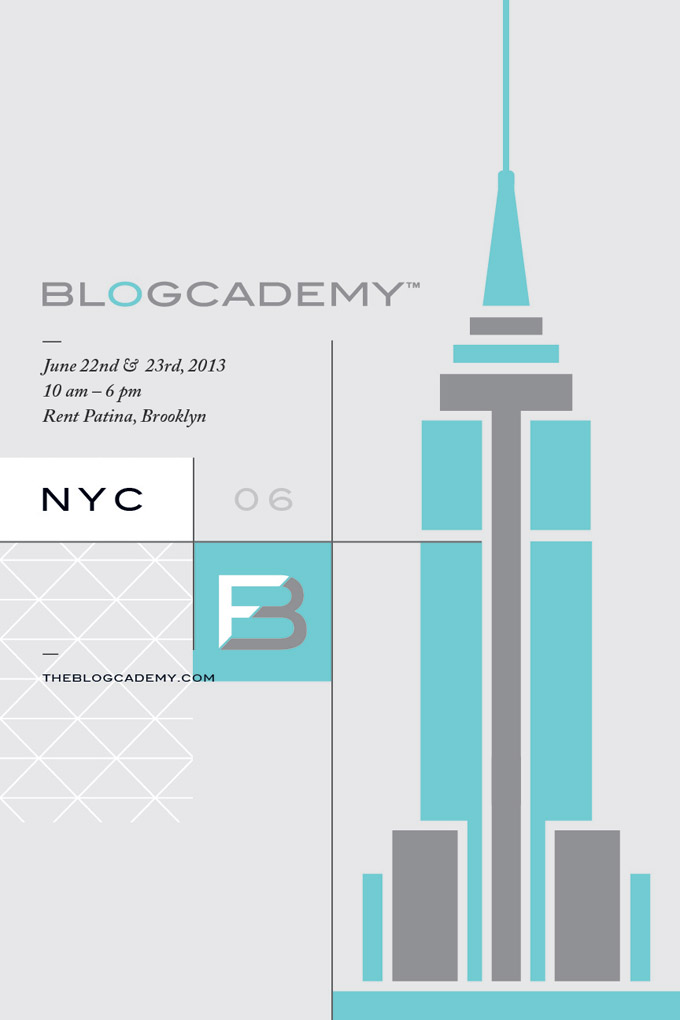 We feel like we've done a full circle over the past few months. After starting our Blogcademy journey in this fair city, here we are again! On Wednesday Kat and Gala were reunited with squeals and hugs a-plenty, and Shauna touched down just this morning. We've been ferociously writing report cards, tweaking our presentation… oh and we had a little time for some shopping too of course!
If you're coming to class tomorrow here's a little reminder of when, where and what you'll need!
♥ The class is being held at the ridiculously cool Rent Patina! The address is 7 St. Nicholas Ave, Brooklyn NY 11237 which is just a couple of minutes walk from Jefferson subway station. Class kicks off at 10am – don't be late!
♥ Remember to bring a notebook and something to scribble down all those notes with.  If you prefer to type on a laptop or iPad feel free to bring those too. The studio has wifi (of course!)
♥ You'll also need a camera. While we are no longer teaching a technical photography section, the workshop is sure to be packed with many Kodak moments so don't forget to bring something to capture them with! If you don't have one, don't worry, the camera on your phone will be totally adequate.
♥ Nom, nom, nom, don't forget about your belly. Be sure to bring some snacks and a lunch. We'll be providing a few treats for munching on throughout the day but feel free to bring your own too. There a couple brilliant places to buy lunch locally, but if you prefer to bring a packed lunch, be our guest!
♥ Business cards… Because you never know who you might meet!
We are SO EXCITED to meet you all,
Much love from your enthusiastic headmistresses,
Kat, Gala & Shauna