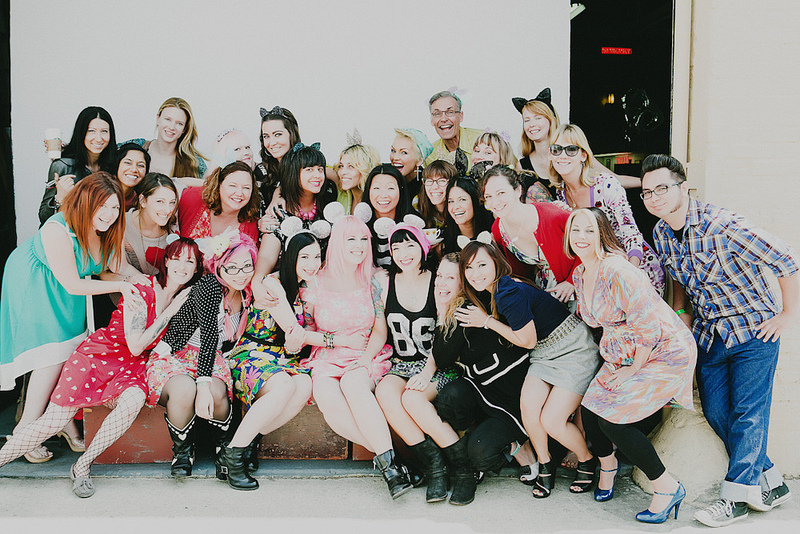 Los Angeles babes… Photo by Caroline Winata!
Hey there, Blogcadettes!
Are you feeling the post-Blogcademy blues like us?  Symptoms may include: sadness, constant reminiscing, a general lack of turquoise, craving of 80's tunes, putting on every single item from your goodie bag at once to try to recapture some of the magic, etc.!
If you are, here are some ways to bust through the gloom!
Reconnect with your fellow classmates (and students from other classes!) in our forum.  If you didn't join it yet, email us to get an invitation!
Better yet, take it offline!  Meet up with your blogging posse in person.  Have regular dates with a handful of blogging babes and see what magic you can make!
Write yourself a blogging action plan.  What do you want to achieve in the next week, month, three months, six months, year?  Think about how you want to feel about your blog — then plan accordingly.  Put your list somewhere that you'll see it every day, like right next to your computer, and start working through it!
Listen to this 80's teen movie playlist and pretend you're back in class!
We'll be doing full recaps of both classes soon… And by the way, we'll be teaching in New York and Minneapolis in June!  Want to join us?!
xo,
Gala, Shauna and Kat.