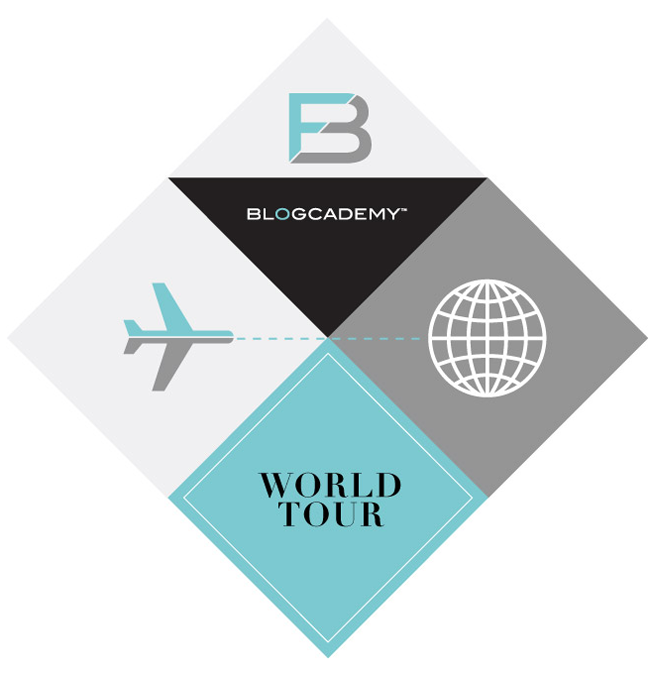 This year, The Blogcademy goes truly international. What started out as an experiment exploded into three sold-out classes in New York and London… And now, we're expanding across the world!
We're hittin' the road, Jack! We've planned our dates for 2013, and we'll be kicking up a turquoise tornado in…
Portland
March 30/31st
Cleaners at The Ace Hotel
Los Angeles
April 6/7th
McCadden Photo Studio
Toronto
May 18/19th
Location to be confirmed
Vancouver
May 25/26th
Location to be confirmed
New York City
June 22/23rd
Patina
Minneapolis
June 29/30th
Location to be confirmed
London
September 7/8th
Curtain Road Studios
Brisbane
Proudly presented by Tourism & Events Queensland!
November 2/3rd
Bleeding Heart Gallery
Melbourne
November 6/7th
Lightdrop Studios
Auckland
November 9/10th
Generator
As always, we're offering an earlybird special for the first three days, so be sure to snap up your ticket! (Remember, our first class in London sold out in 24 hours!)
We're also pleased to announce one scholarship prize for each city. All you need to do is post your entry on our Facebook page up to one month before the date of your chosen event. There is more information about the scholarship at the end of our FAQ!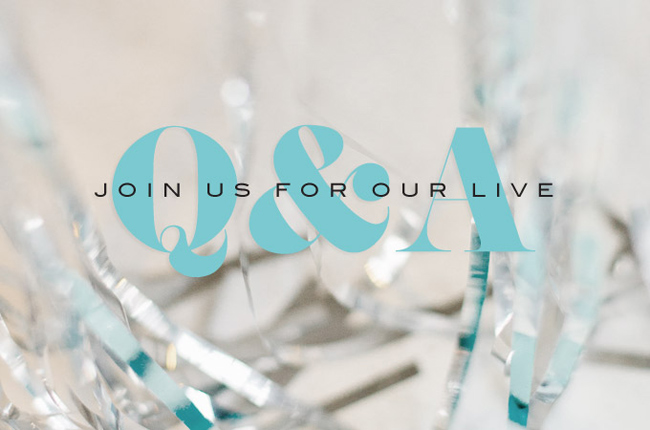 A lot of you have asked if we'll ever make The Blogcademy available online, & the answer is no, simply because what makes The Blogcademy so special is the physical bringing together of people. But we appreciate that there are a lot of you who would love to come along and can't.
For this reason, in Portland, the three of us will be doing a live online Q&A session, in which we'll answer all your burning blogging questions! It's the best way we could think of to bring ourselves right into your living room, and address the questions you really want answered.
Tickets are $7, and if you can't watch it live, don't worry: your ticket gives you access to the recording forever!
While you will have the opportunity to ask questions during the livestream, it's first come, first served… So please tweet or email us your questions!
Even better than that, we're giving away a Blogcademy goodie bag to one lucky viewer! Inside, you'll find some sparkly bunny ears courtesy of Crown And Glory, some treats from IF Ladies, awesome shoe clips from Head Full Of Feathers, jewellery from Moorea Seal and so much more… You'll even get your very own copy of the exclusive workshop magazine, which is packed full of inspirational articles and activities to get you and your blog in tip-top shape! Everyone who buys a ticket will be in to win the goodie bag…
Yours giddily!
Gala, Shauna and Kat.