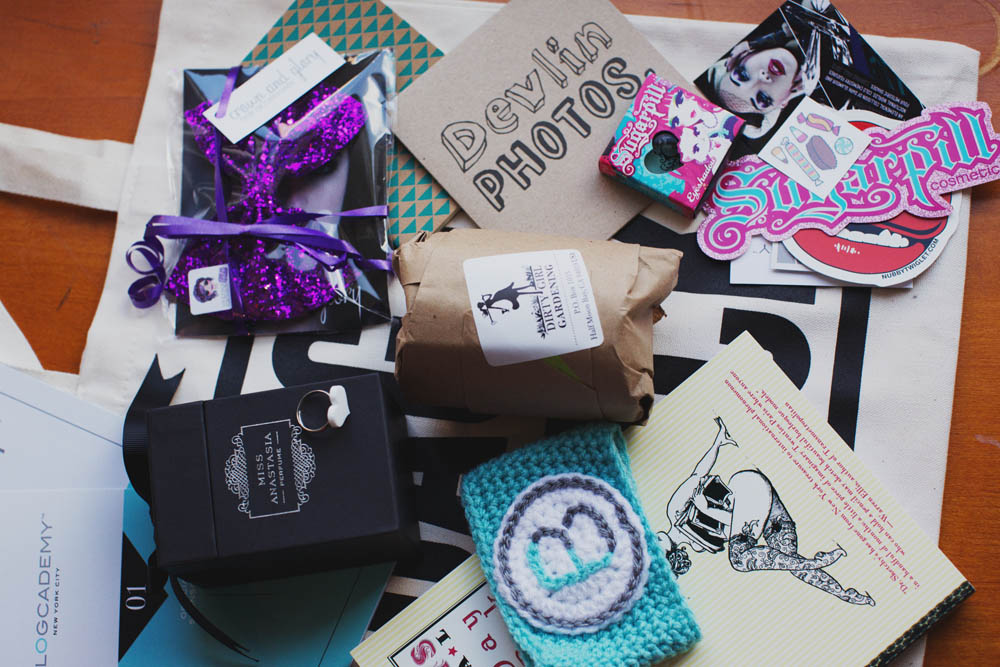 The Blogcademy couldn't have been what it was without our amazing sponsors.  Heeeeuge shout outs of love and admiration for these amazing guys & gals for making us look so good!
Endless love to the amazing Alphabet Bags for the beautiful tote bags, Crown & Glory for the sparkly hair bows (you can never have enough sparkle IMHO!), Devlin Photos for the CD of Photoshop actions, Finest Imaginary for the custom Moleskine notebooks & heart rings, Garden Apothecary for the vanilla body scrubs, Miss Anastasia for the perfume, Molly Crabapple for the books, Sugarpill for the eye-shadows and Twinkie Chan for the Blogcademy coffee cozies!
Everly Lane provided the cute the turquoise tassels and Peach Blossom sent us a plethora of balloons, striped straws, fans and pom poms which made the room look amazing! And finally, the amazing letterpress (ohh la la) graduation certificates were printed for us by A Fine Press. Gorgeous.
We love you!