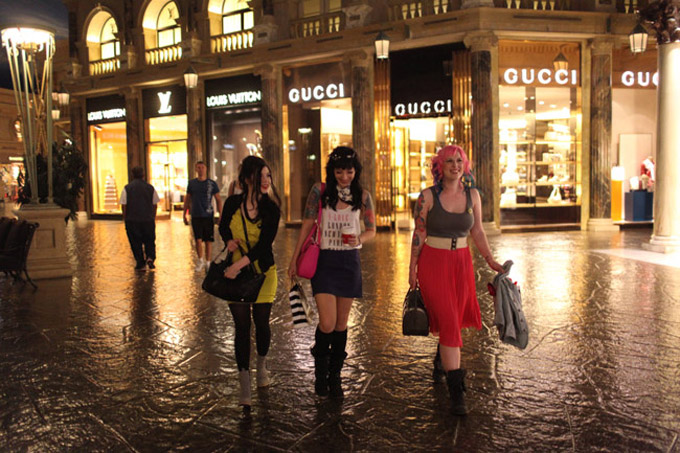 It's amazing to think that we sold out all 30 Blogcademy spots in under a week! To say that we are overwhelmed by the response is a massive understatement! For ages, I've had a feeling that learning about blogging in a cool, fun, intimate environment would be something people were excited about. It's so lovely to be right, & I can't even begin to tell you HOW HYPED Nubby, Kat & I are to meet all our students (!!!) & talk about our favourite subject for a whole weekend!
Of course, putting together a workshop of this magnitude takes a lot of work, & for this reason, we're seeking a NYC-based volunteer to help us out.
You'll be…
+ Putting together goodie bags
+ Picking up snacks
+ Helping to hang up decorations
+ Making trips to the party store (aww yeah!)
+ Setting up a projector
+ …& doing general administrative tasks. Because this is our first Blogcademy, we're all going to be flying by the seats of our pants a little bit — so a positive attitude & willingness to pitch in will be essential!
This is an unpaid opportunity, but you will be attending The Blogcademy for free, as well as taking home one of those fabulous goodie bags! (Trust: they are CRAZY GOOD.)
We won't need your help until the start of October, & even then, other than the weekend of The Blogcademy — October 20th & 21st — we will only need you for a couple of days prior, probably the 15th & the 19th. It's not a major time commitment but we will really need your help, so please only apply if you're 100% devoted to the opportunity!
Oh… Nubby wanted me to add that if you can moonwalk, we might be biased towards you!
To apply for the volunteer position, send us an email outlining your experience & why you think you'd make a bad-ass volunteer!
You have two weeks to send in your applications… !
Good luck!